Kraken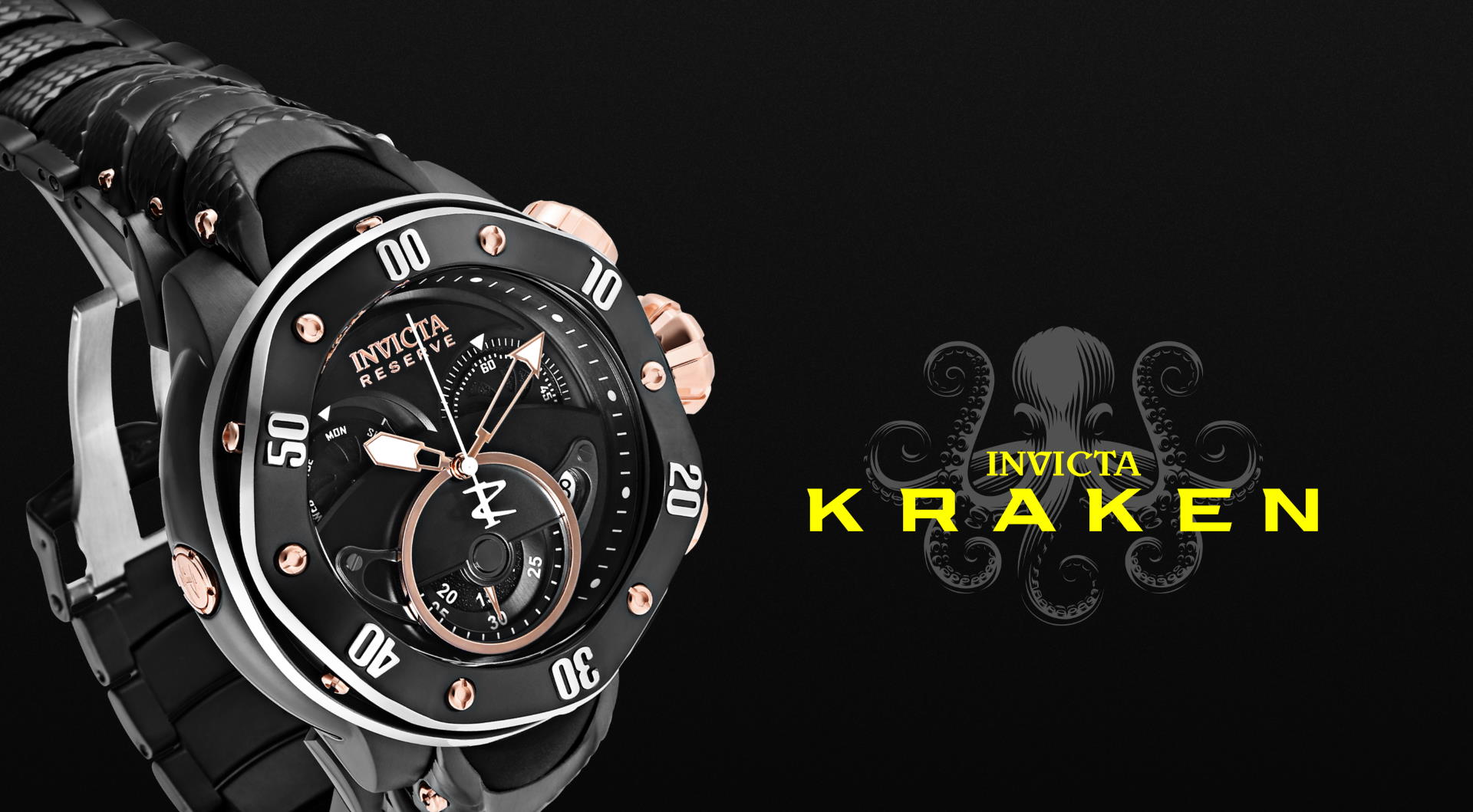 A Legend Emerges: The Invicta Kraken
Capable of sinking ships and anchored in oceanic folklore, the legend of the elusive Kraken has been haunting the seas for
hundreds of years. In this zone between fable and reality, Invicta delivers a timepiece epitomizing the epic creature.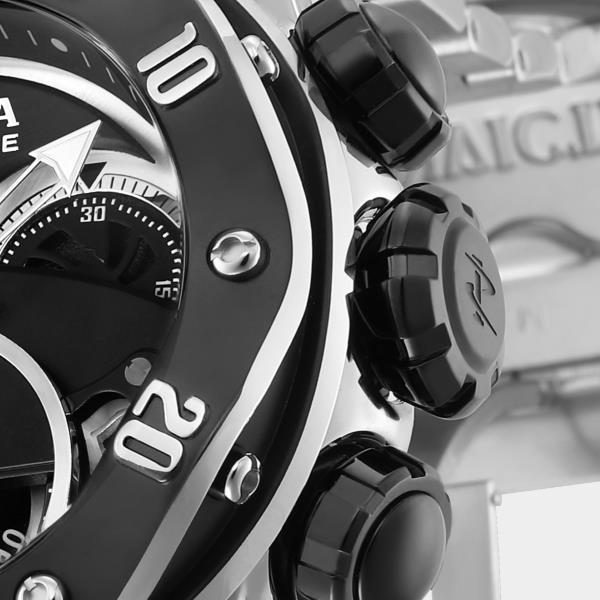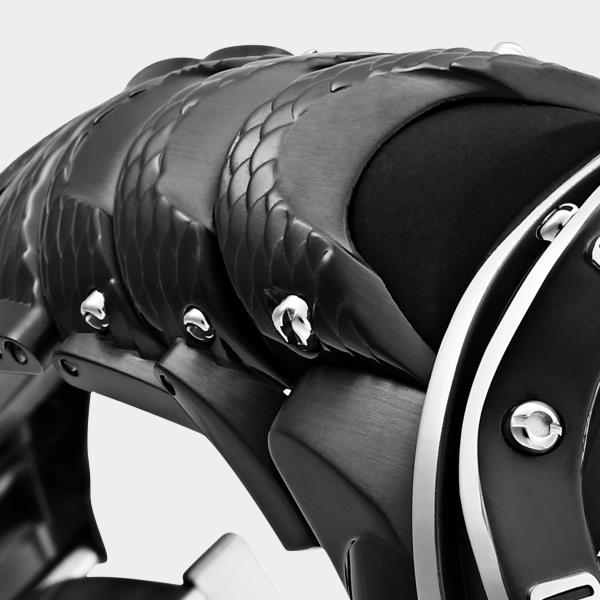 With bold organic contours and a patented bracelet and bubble case, each model imparts a high-seas aesthetic conducive to exceptional timekeeping. Mirroring both a flexible spinal structure as well as the fluidity of tentacles, the armor-like bracelet links have been engineered into a high-grade silicon core. The Invicta Kraken: where centuries of myth and fact converge and become a legend in time.