Pocket Watches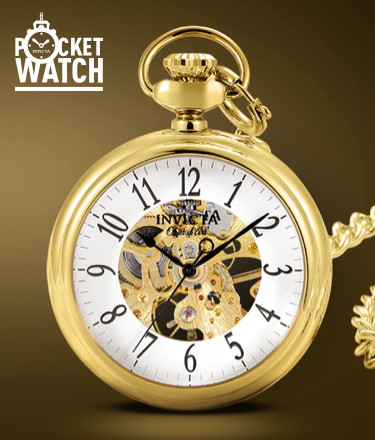 Imparting a sophisticated yet accessible vibe, the Invicta Pocket Watch collection steps back in time to deliver the ultimate modern moment. Select models from Invicta's core collections have been carefully chosen to comprise this composition of timepieces. Exceptional engineering and crafted from the finest materials, the eloquent tradition of horology is poised to become the heritage of today.
See the collection
Pocket Your Time
Advisory : Watch Your Pockets
Arriving to innovate a style statement, the Invicta Pocket Watch collection redefines the past to articulate the dimensions of the present. Inventive design and superior construction create the moment to wear a piece of art. The Invicta Pocket Watch, clocking time in step with all the movements of the modern day.